Roof Cleaning Wellington Has Never Been More Popular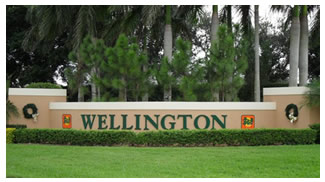 From painting your walls your favorite color to mowing your lawn every few weeks, there's no denying that you do a lot to improve the overall appearance of your home. But no matter how much time you dedicate to these do-it-yourself projects, having a dirty roof can make the most stunning home seem dull. We are the roof cleaning Wellington experts who will embrace the ladder and get rid of the mold, mildew and algae that have been weighing your roof down.
Fiddler Roof cleaning is proud to be home to talented professionals who are passionate about all things related to roof cleaning Wellington. Instead of taking a harsh approach to your delicate roof, we will use a combination of low water pressure and our strong, yet safe cleaning solution. Have you heard about Eco Roof™? It's a time released cleaner that will keep your roof clean long after we say goodbye to you at the end of the work day. This serves as proof that you can be environmentally friendly and effective at the same time.
Roof Cleaning Wellington Shouldn't Take a Toll on Your Family
Did you know that cleaning your roof can decrease cooling cost significantly? So if you're worried about facing high electricity bills as summer approaches, this will certainly be a step in the right direction. When you consider these perks, our uncanny affordability and the fact that we will offer you a 2 year warranty ( * restrictions apply ) on our roof cleaning services, there's no reason why you shouldn't call us today.
If you're looking to give your home a more extensive facelift, ask about our sealing pavers, gutter cleaning and power washing services as well. When it comes to power washing, we will be just as gentle and detailed oriented on your driveway as we are on your roof. Our focus always remains the same with every job that we tackle. We want to make sure the customer is satisfied by leaving their roof spotless and we aim to extend the life of their roof by using safe materials and cleaning products each step of the way. Roof cleaning Wellington is simple thanks to us!