Roof Cleaning Delray Beach Can Bolster the Appearance of Your Home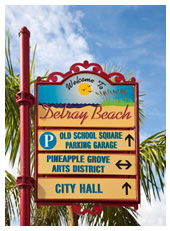 Delray Beach is a rapidly growing city that has something exciting for everyone. So it's easy to see why you absolutely love living here. Have you been thinking about giving your Delray Beach home a much needed upgrade? If so, look no further than Fiddler Roof Cleaning. We can give you the helping hand you need to keep neighbors talking about your home for all the right reasons.
Why clean your roof? In addition to being an obvious eye sore, having a roof that's stained by dirt, mold and algae can also be bad for your health. Thankfully, we are the Roof cleaning Delray Beach experts who will take a smart and strategic approach to getting your roof in tip-top shape as soon as possible.
When you have faith in us, will get your roof in mint condition without causing any damage in the process. How exactly will we pull this off? Well, with Eco Roof™, a one-of-a-kind cleaning solution, you can look forward to getting the ultimate cleaning power without any harmful ingredients in the process. When you couple this with the fact that our well-trained experts will use a low-pressure technique that will clean your roof without causing any additional long lasting damage in the process, you will see why it makes sense to trust us.
Roof Cleaning Delray Beach Shouldn't Worry You At All!
After we take care of your roof, we can also help you brighten and brushen up other areas of your home. Regardless of whether you need gutter cleaning services, help sealing pavers or power washing assistance, we will be able to assist. Much like our roof cleaning Delray Beach team, our well-versed professionals will focus on being safe and efficient. By using the right amount of water pressure and the most potent, yet safe cleaning agents, your driveways and sidewalk will look brand new in no time.
Call us now to access licensed and insured roof cleaning Delray Beach squad that will clean your roof with pride. In fact, we are so confident that you will be satisfied with our services; we are offering you a full 2 year warranty ( * restrictions apply ). We will see to it that you don't ever face the embarrassment from a dirty roof or driveway again. Choose Fiddler Roof Cleaning!