Roof Cleaning Palm Beach Gardens Is Easy Thanks to Our Company!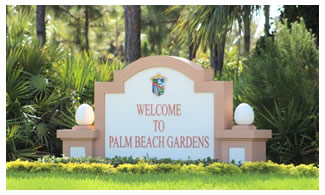 Palm Beach Gardens takes great pride in being a posh city with building and zoning laws designed to protect its integrity. If you're a resident of this beautiful town, you can avoid fines and fees by keeping up the aesthetics of your home. With Fiddler Roof Cleaning, you can hire proven professionals who will clean your roof the right way to improve the value and appearance of your house. Not only are our seasoned employees licensed and insured, but we also offer a full 2 year warranty that will surely give you the security that you need ( * restrictions apply ).
We believe that two things give us the upper hand over other roof cleaning Palm Beach Gardens companies. First of all, we use a low pressure technique that's designed to clean your roof while protecting it simultaneously. Our goal is to clean your roof and rid it of dirt and germs as opposed to blasting it with substances that will cause long lasting damage. Secondly, we use an environmentally safe, extremely effective cleaner called Eco Roof™. This is a time released product that will do wonders for your roof after we apply it and won't cause any damage to your roof, lawn or anything else on the exterior of your home.
Roof Cleaning Palm Beach Gardens Can Be Stress-Free and Affordable
At Fiddler Roof Cleaning, we feature a reliable team that also specializes in sealing pavers, gutter cleaning, roof repairs and power washing. So in essence, we can give the exterior of your home a complete rejuvenation in a short amount of time. We are happy to be the roof cleaning Palm Beach Gardens company with the versatility and skills needed to provide all of these services at a high level.
Our power washing experts will use the ideal amount of water pressure and state-of-the-art cleaners to ensure that your pavement is spotless and healthy. So what are you waiting for? Get in contact with us today so we can lessen your worries by power washing your driveway and cleaning your roof. After all, when your home looks better, you will feel better about being there. If there's one thing we know, it's the importance of roof cleaning Palm Beach Gardens.