Roof Cleaning Greenacres Can Be Appealing When You Contact Us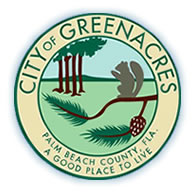 How many times have you thought about doing something about those unsightly black streaks and dark spots on your roof? Well, thanks to Fiddler Roof Cleaning, getting rid of the algae, moss and mildew that can stain your roof is easier and more affordable than ever. There's no denying the fact that cleaning your roof on your own can be a dangerous, Herculean task. The last thing you can afford to do is injure yourself on the slippery surface or cause more damage than good to your roof by using the wrong chemicals.
When you leave the job to us, our roof cleaning Greenacres team will handle your roof with the care and precision that it needs. Thanks to Eco Roof™, an environmentally friendly cleaning solution, we can clean your roof as quickly as you desire without causing harm to your lawn, family or any items on the exterior of your home. Gone are the days where pressure washing your roof with aggressive tactics is the way to go. With our low pressure approach, we will get your roof clean again and you won't have to worry about losing shingles in the process.
Roof Cleaning Greenacres Can Increase the Value of Your Home
When you rid your roof of the dirt that has accumulated over time, it will increase the overall appeal of your neighborhood and the resale value of your home simulteanously. As a homeowner, this should be an important step that you're willing to take. With our lineup of roof cleaning Greenacres professionals, you won't have to worry about roof repairs, sealing pavers or gutter cleaning. We also feature the power washing crew that will carefully clean your driveway and sidewalk with a state-of-the-art cleaning solution that will produce the results you want in a hurry.
Now that you've found us, there's no reason why you should have to settle for a dirty roof. We are standing by to provide you with affordable options that will improve the appearance of your home and save you money in the long run as well. Contact us now and put our licensed and insured roof cleaning Greenacres team to work for you!