Roof Cleaning Pembroke Pines Just Got So Much Easier!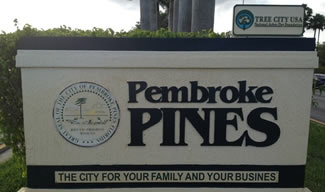 Pembroke Pines has developed into a multicultural city where almost everything is easily accessible. Thanks to Fiddler Roof Cleaning, you can add roof and gutter cleaning and power washing services to the list of things that are a mere phone call away! If you need help ridding your roof of the mold and algae that can alter your stunning residence, get in touch with us today. We will present you with an array of options that won't empty your bank account.
When you take full advantage of our complete arsenal of roof cleaning Pembroke Pines services, you will get a versatile team that has all of the tools needed to satisfy your needs. Thanks to our uncanny mix of a low pressure technique that will preserve your roof and Eco Roof™, an environmentally friendly cleaner that won't cause any damage, we will get your roof remarkably clean. If our resume and experience isn't enough to convince you, perhaps our 2 year warranty ( * restrictions apply ) will give you the added security that you need.
Roof Cleaning Pembroke Pines Will Make Your Home Look Brand New
With our company on your side, you will get a Customer Service team that will be energetic and available to cater to you. When our crew arrives at your home, they will greet you with a smile and focus on the task at hand. Regardless of whether you need roof repairs, help sealing pavers or assistance power washing your driveway, our roof cleaning Pembroke Pines professionals will get the job done in a hurry.
So what are you waiting for? Cleaning your roof and sidewalks will improve the appearance of your home and up the resale value as well. No longer will you have to worry about mildew causing long term damage to your roof or dealing with funny looks from your disapproving neighbors. Fiddler Roof Cleaning is home to the well-trained roof cleaning Pembroke Pines crew that will brighten your roof and the exterior of your home at an affordable rate. If this sounds like the kind of help you've been waiting for, make a move and reach out to us today!