Roof Cleaning Parkland Is A Small Step Toward Big Results!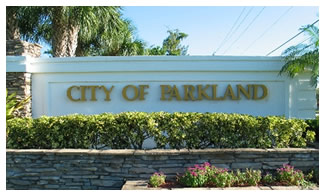 Nestled in Broward County, FL, the city of Parkland has imposed strict laws in hopes of maintaining its pristine park-like appearance. This is just one of the many reasons why Marcel Rosen, the founder of Fiddler Roof Cleaning, decided to move here in 1997. If you need help cleaning your roof and maintaining the exterior of your home, have faith in a fellow Parkland resident. Roof cleaning Parkland has been our specialty for years and our dedicated staff is ready to help you. We focus on getting rid of dirt while taking steps to extend the life of your roof in the process. When you hire us, you will get affordable prices, exceptional customer service and ground-breaking techniques.
With our one-of-a-kind Eco Roof cleaning solution, we will remove the mold and mildew from your roof without using any harmful chemicals in the process. Thanks to this environmentally-friendly invention, we are one of the lone roof cleaning Parkland companies with the ability to use a product with serious cleaning power that won't cause any damage to your roof, lawn or any items in your well-groomed yard.
Roof Cleaning Parkland Is Simply What We Do! Contact Us Today!
There's no denying the fact that the first impression is a lasting one. When friends and family visit your home, they will undoubtedly take notice of your driveway and sidewalks. Pressure washing is a low-cost and effective way to rid your pavement of dirt and harmful buildup that can be hazardous to your health. With the uncanny combination of low pressure and a high volume of water, we are able to get the job done without damaging your surfaces in the process.
From gutter cleaning and sealing pavers to all your roof cleaning Parkland needs, we are the company that you can trust. To give you even greater security, we offer a full 2 year warranty on all of our innovative services ( * restrictions apply ). So what are you waiting for? Give us a call today and put our licensed, insured and well-trained professionals to work for you. Fiddler Roof Cleaning has the expertise and know-how needed to make your Parkland home stand out for all of the right reasons.