Roof Cleaning Hollywood Is Incredibly Affordable at Our Company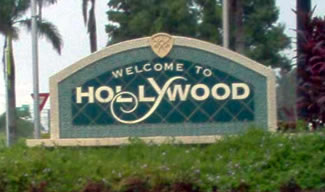 Have you been thinking about cleaning your roof on your own? If so, you should reconsider and leave it to the professionals at Fiddler Roof Cleaning. Some people think that buying a small pressure washer or even using an old fashion scrub bush is enough to remove the mold and algae from their roof. However, cleaning a roof the right way is an intricate process that should be handled by proven and tried professionals. This is where our company comes into play.
When you contact us, we will present you with a wide array of roof cleaning Hollywood services. If you are frustrated by moss and debris that can lead to dark spots and irreversible damage, we will alleviate your concerns with Eco Roof™. This time released cleaner allows us to get your roof clean without causing damage thanks to an abundance of harmful chemicals. Experience has taught us that the sooner you tackle the dirt on your roof, the longer your roof will remain strong and healthy. Get in touch with us as soon as possible for a comprehensive 2-year warranty on all things related to roof cleaning Hollywood ( * restrictions apply ).
Roof Cleaning Hollywood Can Ease Your Worries Today
Are you ready to take the steps to spruce up your residence and keep the exterior of your home clean and healthy? If so, be proactive and reach out to the roof cleaning Hollywood experts at our company today. From gutter cleaning and sealing pavers to power washing and any other requests that you may have, we will do whatever it takes to cater to your needs and provide the excellent service that you deserve. When it comes to cleaning your driveway, all of our employees are taught to be strategic while keeping your best interest at heart. In other words, we will use low pressure and top-ranked cleaners to ensure that we get the job done without chipping or cracking your pavement along the way.
Pick up the phone and get in touch with Fiddler Roof Cleaning. We are licensed and insured professionals with the know-how needed to take care of your home improvement needs.