Roof Cleaning West Palm Beach Services Are Within Reach Today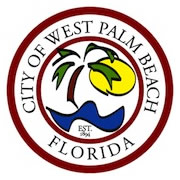 Thanks to its quiet, pristine neighborhoods, West Palm Beach continues to be one of the more sought after destinations in all of The Sunshine State. If you're looking to give your home a facelift that's worthy of this welcoming city, get in touch with Fiddler Roof Cleaning today. Cleaning your roof can increase the appeal of your home, boost its resale value and keep your family safe and secure. We are the roof cleaning West Palm Beach experts who will listen to your needs and bring your vision to life.
How exactly will we get your roof clean? Unlike some companies we won't use harsh chemicals or methods. We believe that using a low pressure technique will keep your roof looking healthy and keep it stronger longer. When we couple this belief with our consistent use of Eco Roof™, a time released, environmentally friendly cleaner, we get the results that you want without causing any damage. In essence, we ultimately want to clean your roof but we care enough to ensure that we do it the right way.
Roof Cleaning West Palm Beach Is Much Easier than You Anticipate
Now that you know exactly how we plan to free your roof of all mold, mildew and harmful algae, you should consider some of our other services. While we are known for our roof cleaning West Palm Beach expertise, we also specialize in gutter cleaning, sealing pavers and power washing. We understand that maintaining a home can be tough with such a busy schedule. This is one of the main reasons why we have packaged an array of cost-effective services that will save you time and money.
After making your roof look like new, our well-coached, licensed and insured professionals will use a similar low pressure technique on your driveway and sidewalks. Our mission is simple. All we want to do is put you first, improve the appearance of your home and help you prevent similar issues in the future. If this sounds like the kind of help you're looking for, pick up the phone and call us today. We are eager to offer you our top-notch roof cleaning West Palm Beach services.