Roof Cleaning Fort Lauderdale Services Are Waiting for You Today!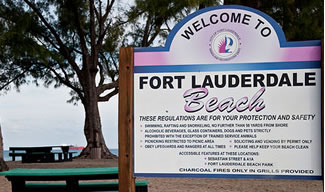 For homeowners, few things are more frustrating than a dirty roof. What may appear as nothing more than black streaks and spots from a distance, can really be harmful algae and mildew in disguise. At Fiddler Roof Cleaning, we are standing by to clean the dirt of your roof and upgrade your home in a hurry. We are proud to be the roof cleaning Fort Lauderdale professionals with the talent and skill set needed to clean your roof the right way.
When our dedicated staff shows up at your home, you will be greeted with a smile from an assertive, passionate team. By using a blend of Eco Roof™, a time released cleanser that's free of all hazardous chemicals, we are able to get your roof crystal clean without damaging your shingles or any materials on the exterior of your home. We also teach our hardworking employees to use a low pressure technique that will clean your roof without causing leaks or irreversible damage in the process. We will even give you a full 2-year warranty on all of our roof cleaning Fort Lauderdale services ( * restrictions apply ).
Roof Cleaning Fort Lauderdale Is Always Simple Thanks to Us
Now that you know about all of our stellar roof cleaning Fort Lauderdale options, let's discuss some of the other ways we can help rejuvenate your home. If your home is surrounded by trees, our gutter cleaning crew can help you remove the debris that can damage your roof over time. Or maybe you need help sealing pavers and power washing your driveway. No matter what the case may be, Fiddler Roof Cleaning is the well-versed company with the ability to do all of the hard work so you don't have to.
With a never ending supply of sunshine, Fort Lauderdale continues to be one of the most coveted cities in the country. However, the hot climate can contribute to a weak and damaged roof over time. When you let us clean your roof today, you will take a preventative measure that can save you from costly repairs in the future. So what are you waiting for? Contact Fiddler Roof Cleaning today and connect with licensed and insured professionals who are eager to provide affordable roof cleaning Fort Lauderdale services.