Roof Cleaning Lauderdale Lakes Can Be Easier Than You May Think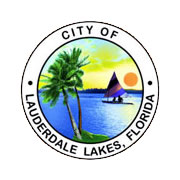 As Lauderdale Lakes continues to grow, more and more people are looking to move to the area. Regardless of whether you're a landlord that's looking to attract new tenants or a longstanding home owner who wants to upgrade your home, cleaning your roof can make a world of difference. At Fiddler Roof Cleaning, we take immense pride in working hard for each and every one of our customers. As experts in the field, we know that what may appear to be nothing more than some dirt and sediment can prove to be a lot more problematic for your roof. In actuality, the moss and harmful algae can lead to damaged shingles, leaks and costly roof repairs.
Thankfully, our roof cleaning Lauderdale Lakes professionals are standing by to expedite this entire process for you. Instead of using harmful chemicals like some companies, we will tackle the dirt with Eco Roof™. This is an environmentally friendly cleaner that is gentle enough to nourish and protect your roof, yet potent enough to really get rid of the bothersome dirt. We are so confident that you will love how we perform our roof cleaning Lauderdale Lakes services that we will offer you a full 2-year warranty ( * restrictions apply ).
Roof Cleaning Lauderdale Lakes Can Better the Appearance of Your Home
After we erase the harmful dirt from your roof, maybe you will want to clean up your driveway once and for all. If so, our roof cleaning Lauderdale Lakes experts will show you why they are some of the most versatile professionals in the nation. By using a low pressure technique, we will get your sidewalks clean without damaging pavement in the process. Or maybe you're looking for someone to help you clean your gutters and save you the trouble. If that's the case just sit back and leave the gutter cleaning to our dedicated staff.
Don't put your home improvement projects off for another day. All you have to do is pick up the phone and call Fiddler Roof Cleaning today! We are standing by to swing into action to make the exterior of your home more stunning than ever before.