Roof Cleaning Broward County Is Simple Thanks to Our Services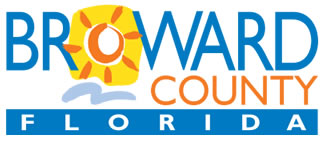 Is a dirty roof weakening the love that you once had for your home? At Fiddler Roof Cleaning, we are equipped with all of the tools needed to get the dirt and grime off your roof once and for all. Years of hands on experience has made us the roof cleaning Broward County company with the expertise and know-how to clean your roof without causing any harm in the process. If you are worried about your roof, let us take care of it for you in a heartbeat. Here's how we plan to accomplish this task.
By using Eco Roof™, our gentle yet powerful cleaning solution, we can be considerate of the environment without sacrificing the integrity of our services. Our low pressure technique will ensure that the delicate materials on your roof stay in tact while our hardworking team gets to work in your honor. Our time released cleaners will help preserve the life of your roof and keep it dirt free for many years to come. We have always believed that taking these preventative steps will save you from worry and overspending in the future.
Roof Cleaning Broward County Can Ignite the Changes You Want
When you hire us, you will get more than a hard working team and full 2 year warranty ( * restrictions apply ) on our roof cleaning Broward County services. No matter what aspect of your home needs work, our hardworking professionals will be able to help. From gutter cleaning and power washing to sealing the pavers in your driveway and repairing your roof, we have the versatility that you need. Instead of stressing over your busy schedule, just leave the hard work to us. There's no doubt that we will be able to make time.
Regardless of whether you live on the beach in Hollywood, an apartment in Las Olas or you just bought a home in Davie; our roof cleaning Broward County services will be perfect for you. At Fiddler Roof Cleaning, we want to present you with the affordability and the plethora of options that you're looking for. Make the right move and get in touch with us today. Our friendly customer service team is ready to get to work for you so you don't have to. We're standing by now to take your call!