Roof Cleaning Cooper City Has Major Possibilities Thanks to Us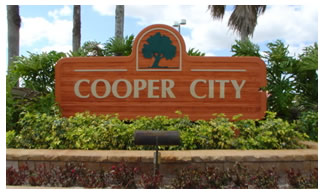 Has your roof been dirty for so long that you're beginning to accept it as the norm? If so, you are not alone. Most home owners see cleaning the roof as something that should only be done in dire situations. Unfortunately, letting mold and mildew settle on your roof is a dangerous habit that can lead to health hazards and super expensive roof repairs. If you're looking for a roof cleaning Cooper City team that will save you from a world of trouble, give us a call today. At Fiddler Roof Cleaning, we will give you a full 2-year warranty complete with excellent customer service and affordable rates ( * restrictions apply ).
Unlike some roof cleaning Cooper City companies, we won't treat your roof as a rugged structure that can take a beating. Instead, we will finesse your roof with a low pressure technique that won't cause any irreversible damage. The ancient practice of using a power washer on your roof will only create loose shingles and lead to costly repairs or even roof replacement in the future. With Eco Roof™, a one-of-a-kind, environmentally friendly cleaning solution, we will be able to cut through the dirt without causing any harm in the process.
Roof Cleaning Cooper City Is A Big Deal! Let Us Help You Out!
While we are far too cautious to use a power washer on your delicate roof, our power washing team has the ability to get your driveway remarkably clean. Over time, the entrance to your home suffers from an accumulation of dirt and grime. Thankfully, all of our roof cleaning Cooper City crews are trained to be excellent at other services such as power washing, gutter cleaning and sealing pavers. If this sounds like the kind of help that you're looking for, be proactive and trust in Fiddler Roof Cleaning.
Now that you're fully aware of all of the services we offer, there's no reason for you to settle with a dirty roof or driveway. Our hardworking staff will listen to your needs and find a way to give you the most attractive rates in the market. We believe in working hard and leaving the customer satisfied by any means necessary.