Roof Cleaning Tequesta Services Are Readily Available! Call Us!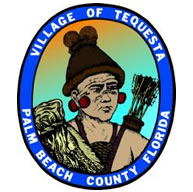 Tequesta, FL is home to tight-knit neighborhoods where residents are constantly searching for ways to engage each other and improve the community. If you are looking to do your part to keep up the appearance of your neighborhood, cleaning your dirty roof can do wonders. That's why you should get in touch with Fiddler Roof Cleaning as soon as possible. We are the roof cleaning Tequesta company that has the experience needed to not only clean your roof but to take excellent care of it in the process as well. We want to listen to your needs and present you with options that won't empty your bank account.
Even though your roof may seem like an indestructible structure, in actuality it is made from a variety of delicate materials that wear down over time. Thankfully, our roof cleaning Tequesta experts are trained to use a low pressure technique that won't damage your roof and environmentally friendly cleaners such as Eco Roof™ that won't cause any damage to your roof, home or lawn in the process. Call us now so we can take the steps to freeing your roof of the algae, mold and mildew that has damaged it for so long.
Roof Cleaning Tequesta Is Affordable When You Choose Our Company
As one of the more reputable companies in the Tequesta area, we always aim to be as well-versed as possible in the services that we offer. While roof cleaning will always be our forte, we also specialize in sealing pavers, gutter cleaning and power washing as well. So if you need your driveways and sidewalks cleaned or you need a hand cleaning your gutters after much procrastination, pick up the phone and get in touch with Fiddler Roof Cleaning today.
So what are you waiting for? Our dedicated Customer Service Department is standing by to take your call and introduce you to the roof cleaning Tequesta services that you've been seeking for weeks now. Keep in mind that all of our roof cleaning services comes complete with a full 2 year warranty from our licensed and insured professionals ( * restrictions apply ).