Roof Cleaning Tamarac Can Be Much Easier Than You May Realize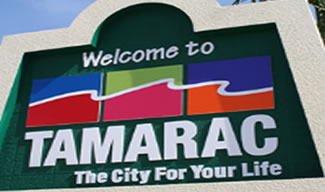 Are you absolutely in love with your home but there's one thing you wish you could improve? Are you stressing over the idea of having to tackle this Herculean task on your own? If you're losing sleep over a dirty roof, make the smart move and get in contact with Fiddler Roof Cleaning today. With our exceptionally well-trained staff in your corner, you will be able to take full advantage of all the roof cleaning Tamarac services that you need.
If you are worried about pricing, we are the professionals who will give you an affordable rate that you can work with. We know that times are hard and you've got a lot of bills to deal with. That's why all of our roof cleaning Tamarac offers come complete with heavy discounts and a comprehensive 2-year warranty ( * restrictions apply ). Additionally, our staff will treat your roof with Eco Roof™ – an environmentally friendly cleaner that won't damage your roof or the exterior of your home in any way.
Roof Cleaning Tamarac Is Always Simple When You Trust In Our Company
Regardless of whether your roof is made of asphalt, metal or tile, we will take excellent care of it by using the best cleaning solutions and a unique low pressure technique. By using low pressure, we will rid your roof of the harmful dirt and grime without destroying any of your delicate shingles in the process. If you need power washing services, we will use a similar low pressure technique on your driveway and sidewalk. By having a versatile roof cleaning Tamarac crew, we are able to jump off the roof and focus on any of your other requests. From gutter cleaning to sealing pavers, the team that arrives at your house will greet you with a smile and the tools needed to get the job done.
Today is the perfect one for you to get moving and connect with a reliable team that will give you their undivided attention. We are the only roof cleaning Tamarac company with the ability to offer you industry leading services at incredibly cheap rates. Contact us now and leave the hard work to licensed and insured professionals who will work hard and keep your best interest in mind.